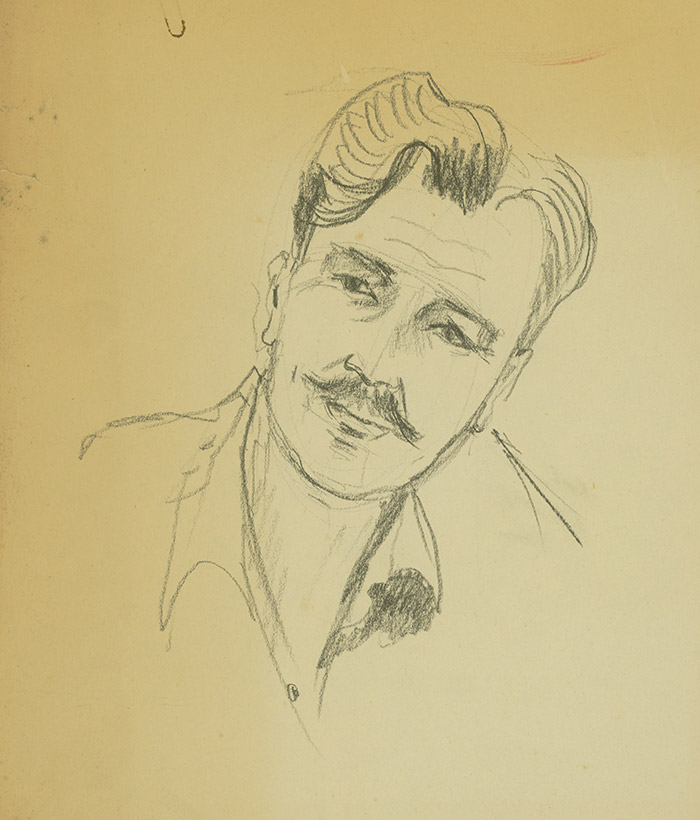 About the Collection
The papers of landscape architect Ian L. McHarg are held in two collections, numbered 109 and 365, respectively. Collection 109 comprises materials related McHarg's position as the founder and chairman of the Landscape Architecture Department at the University of Pennsylvania as well as materials associated with his lectures, publications, and professional projects. The collection contains extensive holdings related to the evolution of the principals of ecological planning, together with related teaching records, publications and films. Holdings related to McHarg's professional projects are limited by comparison, and the collection contains only a small amount of personal material.
Collection 365, donated at a later date, complements Collection 109. Specifically, it contains biographical, professional, and personal materials belonging to Ian McHarg and his wife, Carol McHarg. It includes date books (1959-2000); personal and professional correspondence (1950-2005); writings, lectures, and interviews; 35mm travel slides (1949-1975) as well as other photographic and audiovisual material; and architectural drawings, particularly McHarg's proposed plans for Pardisan, an environmental park in Tehran, Iran, and the National Capital of Nigeria in Abuja.
The McHarg Collection can be found at the University of Pennsylvania Stuart Weitzman School of Design Architectural Archive
220 S 34th St, Philadelphia, PA 19104
Download Finding-Aids Below:
Related Collections:
University of Pennsylvania, Graduate School of Fine Arts, Department of Landscape Architecture and Regional Planning Collection (306)
Thomas A. Todd Collection (081)
David Wallace Collection (335)
Lower Manhattan Development Plan Collection; Wallace, McHarg, Roberts & Todd (304) G. Holmes Perkins Collection (054)