Joyce Anne Pressley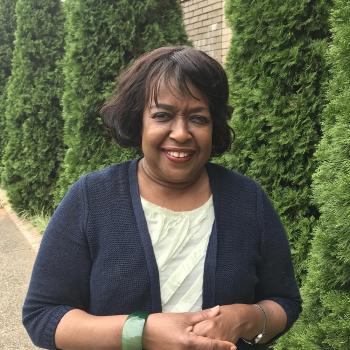 Joyce Anne Pressley
Professor, Alabama A&M University
Joyce Ann Pressley, Ph.D. is currently a member of the faculty in Community and Regional Planning at Alabama A & M University where she coordinates the MURP program concentration in Environmental Planning, and provides graduate program instruction in site planning, land use, environmental planning, quantitative analysis and professional practice.
Joyce's research interests are on land use and infrastructure issues in environmental use.  On one hand her work has focused on measuring and assessing the role infrastructure plays in determining land use and agriculture land and production strategies.  A second aspect of her research is measuring or projecting the impact on communities and economies of "legacy" land use and natural resource controls. 
Her Planning career over the past 30 years spans public planning management, consultancies with nonprofit organizations and graduate level program development, instruction and research advising.
She was the Manager of Planning and Zoning for the City of Reading PA from 2004-2006. She served on the City of Saint Louis Planning Commission and that city's Historic and Cultural Resources Board from 1999 to 2003.    Her consulting work has been with and for organizations making community and economic development investments in Indianapolis, Philadelphia, Saint Clair County, St Louis County, Baltimore, and Camden NJ.   This work focused on economic development strategies, physical issues in housing development, and commercial zone redevelopment.  She served as an advisor on Planning on Federal Empowerment Zone Boards in two separate instances: St Louis, Mo/East St Louis, IL and Philadelphia, PA/Camden, NJ.  In addition to teaching in the College of Agriculture at Alabama A & M University, she has taught in Graduate Professional Programs in City Planning at Saint Louis University, Morgan State University, the University of Illinois at Urbana-Champaign and the University of Pennsylvania. 
Currently  she serves on the Board of Directors for the Normal National Landmark Historic District in Huntsville, AL  She has served as a member of the Board of Directors of Blue Water Baltimore, a non-profit organization dedicated to multiple urban watershed management, riparian greenway redevelopment and restoration of waters received by the Chesapeake Bay from Baltimore City and Baltimore County. She was a Board member of the Herring Run Watershed Association, also in Baltimore. She served seven years on the Board of the DeSalles Mutual Housing Corporation, a non- profit community developer building both low-income housing for rent and market- rate housing for sale in St. Louis.
A native West Philadelphian who has lived and studied in India, Dr. Pressley is an alumna of the Philadelphia High School for Girls, is a four-degree alumna from the University of Pennsylvania and is a  member of the American Planning Association.