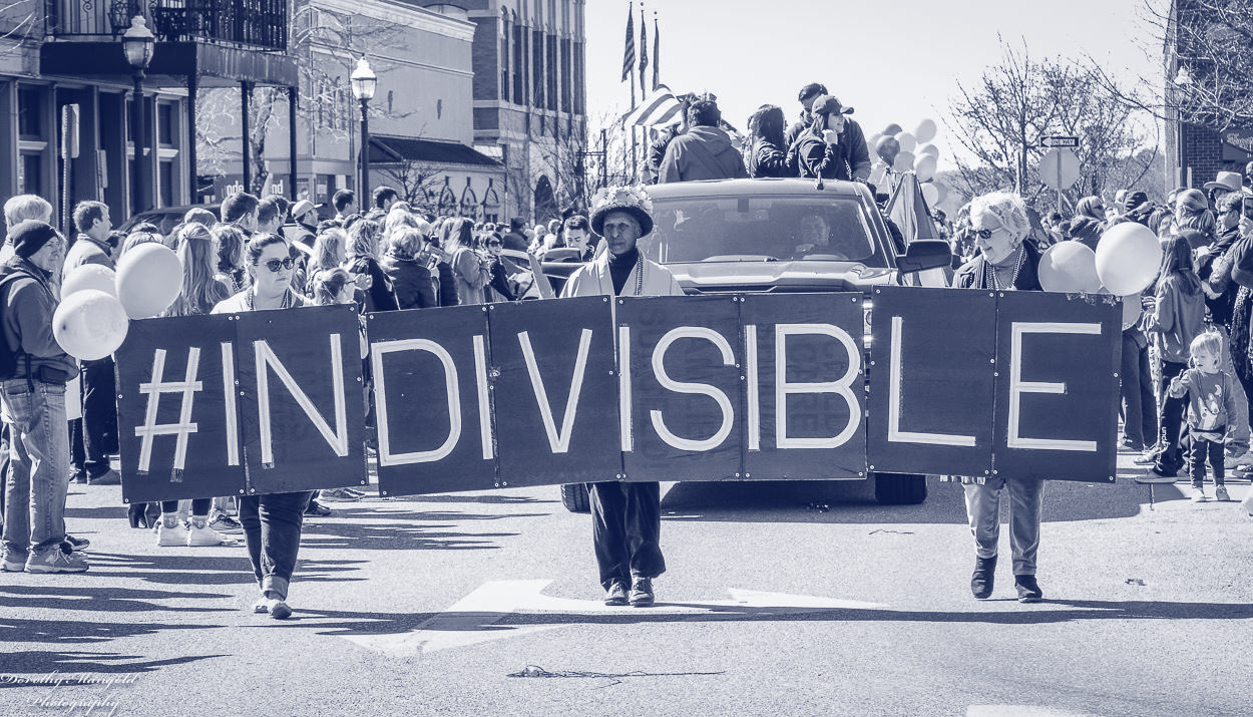 What does it mean to engage in activism through design? To engage in design through activism?
What does it mean to engage in activism through design? To engage in design through activism?
Renowned for his book "Design with Nature, Ian L. McHarg (1920-2001) was one of the most influential environmental planners and landscape architects of the 20th century.
Embedded in his legacy is a long, consistent thread of activism–an attempt to design the politics of the environmental movement around his particular brand of nature. McHarg's work both informed and was informed by the great social movements of his day. It would be impossible to separate landmark environmental legislation like the National Environmental Protection Act (1970), the Clean Air Act amendments of 1970, and the Clean Water Act of 1972 from the work of McHarg and his contemporaries.
McHarg did more than write about and draw his ideas. He developed practical planning and design techniques to make them real; he engaged with the messiness of American politics and, at times, built coalitions around his notions of "design" and "nature" to ensure their survival.
In the aftermath of Donald Trump's ascension to the Presidency, activism is once again en vogue for designers. Everywhere we look, projects and firms are rebranding themselves as "activist practices", replacing or augmenting their "sustainability" and "resilience" in the pursuit of new clients. Like so many other new and rediscovered trends in design, we often see activism being treated as a means to an end—an instrument for virtue signaling and business development, not for the kind of community and electoral organizing that others might define as activism.
It's easy to understand why this is the case. Organizing and activism are difficult to engage in through the conventional, project-driven mode of practice. The former is a generational project; the latter a few months or years.
But if documents like The New Landscape Declaration are to be taken seriously, contemporary practice has an obligation to do more—to reframe landscape architectural practice as something larger than a collection of projects and as something that's part of, and at times leading, something larger; namely the movements for social justice and against climate change that, while long simmering, have recently burst back into the public's consciousness. Most importantly, design must shed the idea that professional practice is an apolitical exercise, and academic practitioners must discard the notion that activism is rooted in some indulgent, lone researcher-led engagement with the physical landscape in lieu of the people who occupy it.
Paul Wellstone's work—an organizer, professor, and late Senator from Minnesota—offers one way to consider remaking our apolitical profession into an activist one. He wrote that "successful organizing is based on the recognition that people get organized because they, too, have a vision."
As a profession that prides itself an arbiter of alternative futures, we can think of no better principle to organize a more activist mode of practice around.
Nina Chase
Activism is action. As designers and landscape architects, we act as agents of change, to give physical and digital form to spatial solutions, competing views, and community needs. We look, we listen, we draw, we design, we act. But to truly engage in design activism, we have to be proactive, not reactive. We make the conscious decision to be proactive with our design skills and cater our design activism to the different audiences we aim to inspire. We offer the following actions as a working blueprint for your own design activism. 
Show Up 
To ensure that thoughtful design is not an afterthought, show up. Insert yourself in conversations further upstream in development processes. Attend community meetings, join a board, volunteer for a design review committee. Work at a non-profit, get a job with a community organization or city government. Encourage others to do the same. Find the local platform within which you can advocate for design early and often. 
Start Small
Smaller, less expensive projects can help to frame the process of design as participatory, playful, and chock full of experimentation. Design short-term projects to build momentum toward long term change. Develop a prototype as a first phase design tool to bridge the gap between an idea and a fully constructed project. Ask for financial sponsorship, partner with local fabricators and makers, invite the community to participate and give feedback. 
Get Loud 
Pick an issue that pulls you and put your design skills to work. Write an op-ed or create a rendering to show the potential of an underutilized site. Teach and show people how landscape architects and designers can provide strategies for spatial solutions. 
Susannah Drake
Design of cities is a political circus, played out in multiple rings simultaneously. Elected officials at various levels, financial institutions, developers, public agencies, community and not-for-profit groups, unions, universities, foundations, and planners drive multi-layered, often conflicting agendas and rules that shape how and what gets built. Well-meaning policy considered in a vacuum often leads to unforeseen circumstances that are detrimental to urban inhabitants. The many single-issue agendas advanced by powerful individuals and organizations generally have a negative impact on the most disadvantaged, least-empowered communities.
Sound bites used by designers and politicians in the service of ecology, sustainability, and resilience help mobilize people, media, and public opinion, but often suggest a trendy, sincere, but naive 'silver bullet' approach to protecting coastal communities and increasing urban environmental performance. Having a clear and compelling message is critical, but the danger of uninformed activism is that projects will lack effectiveness or worse--do harm. 
Rethinking infrastructure and urban development patterns with both technical and humanistic approaches to mitigating the impacts of climate change is essential. Empowering local communities in service of this goal involves revealing the problem, understanding the related physical and political landscapes, and developing a compelling vision. Realization of the vision is critical to making real positive impact and to having people believe their participation in the process is valued. 
Going from vision to reality requires clear direction and understanding of how the process, rules of myriad agencies, ownership, cost, long-term value, and maintenance all work. Clear graphic communication is key to interpreting a tortured process and enabling invention and implementation. Communication is the key and can take on forms as diverse as maps, simple three-dimensional section projections, animations, and dynamic modeling.  When vision and a path forward come together, that's when urban environments can truly adapt post-industrial cities for a healthier, safer future.
Lorena Fuentes + Tara Cookson
Policymakers, program designers, and social movement leaders use data to craft the futures they want to see. A smith is a craftsperson. Throughout history, crafting has typically been associated with men's work (think blacksmith, tinsmith, locksmith, silversmith). At Ladysmith, we believe that women and their life experiences are critical to crafting – designing – a more just and caring world. 
Across the globe, we still know far less about women's lives than about men's, a problem called the 'gender data gap'. At Ladysmith, we believe that the gap is not just an issue of counting or a lack of statistics (i.e. how many women versus men experience poverty or work in the C-Suite). We see the problem as a lack of data that centers women's knowledge of their own situations and uses these insights to guide policy, program, and service design. 
For this reason, our work is guided by the activist axiom, 'no research about us, without us'. Rather than thinking about how to design 'for' women, we frame our task as helping international development organizations to craft policies, programs, and services with women: involving them in the research process, partnering with local women's movements, and drawing on feminist scholarship. 
In practice, this means doing complicated and often more time-consuming work in order to get an honest picture of what women's everyday lives look like – to understand the obstacles to gender equality, identify levers for change, and use women's insights to design more equitable and effective development solutions.
Kian Goh
Given the political and environmental conditions we confront, activist design is relevant design. It is design that, first, actively challenges power structures, and, second, expands the agency of practice in the face of social and ecological exigencies that transcend typical scales of action.
First, designers must move beyond simple allyship with social movements and be accomplices to change. This is a thorny proposition for professions that are often complicit with institutions of political power and capital. Designers need to be in movements, taking seriously theories of social change, learning from and to be part of political organizing. We can focus on, to paraphrase the Indigenous Action Media, "creative ways to weaponize our privilege." It might mean, at base, leveraging resources, material support, and skills and tools. It certainly means to strategize with, not for, these movements. 
Second, understanding that social and ecological change is intertwined and coproduced, designers could extend the work of landscape architects and urbanists who have shown how the operations of urban ecologies transcend the boundaries of traditional planning and political institutions. A parallel conceptualizing that traces sociopolitical power alongside those multiscalar biophysical ecologies would open new sites and scales of practice, enabling place-specific design strategies that are aligned with broader movements.
Then, we might envision a truly political design practice, learning how to learn from diverse sites, towards new forms of collaborative, networked practices that are globally informed and locally situated.
Kordae Henry
It is a matter of survival.
As practitioners, some of us are designing for death. We are following standards instead of criticizing what makes cities live and grow inclusively. In order to survive we must take drastic measures to change every aspect of the profession to reflect and take action for building prosperous futures.
This is not activism, but a form of survival. Design is a tool and a method to infiltrate broken infrastructural pipelines that have been set in place. We hold the power to choose between design that harms and continuous to divide us or design that create spaces that will uplift, connect and distribute power to those who have been marginalized. We have to evolve the profession by building new standards that reshape the dialogue, the language, and our exposure to new moral obligation.
This is not activism, but a form of survival. The design practice must get closer to the unknown, to things that are uncomfortable and create friction. It's about creating spaces worth advocating for. Where memorials, museums, and enriching institutions outweigh prison yards by 100 to 1. Where those ideas about cities, neighborhoods, and identities we live in are galvanized by the labor of design communities, not design silos. The role of a designer is never neutral but highly performative and should be actively seeking to operate for the grace of all the people it serves.
This is not activism, but a form of survival. 
Randy Hester
Design Activism is a sacred rite, requiring abnormal design and political extremism. It overcomes a severe exploitation threatening a people and their landscape and replaces that with a community-enhancing design. Stakes are high because some powerful vested interest will profit from the exploitation. Therefore, the community and designer are personally endangered by the actions they take. (Think Olmsted's travels through the slave states.) This necessitates courage, strategic thinking amidst outrage and political savvy as well as the capacity to employ design to challenge authority. (Think venus flytrap daring versus wall flower passivity.) Most landscape architects don't qualify.
Most endangered cultures live with endangered species in an endangered ecosystem. Activist design engages communities lacking a political voice: marginalized, oppressed, aboriginal, new immigrants, homeless, ex-convicts, uncouth, the landscapes of subsistence fishermen, unfashionable or ugly. 
I evaluate by asking if we:
1. Used indigenous resources that gave people pride in place?
2. Mapped power accurately enough to cooperate when feasible and employ Alinsky and King tactics as necessary?
3. Created a powerful enough image of the injustice to sway public opinion?
4. Addressed the injustice to create a more equitable community?
5. Immersed ourselves in the marginalized culture sufficiently to create a design based on unique local rituals and landscape patterns?
6. Designed collaboratively with the community and across scales and disciplines to find a transformative design alternative that none of us alone could have envisioned?
7. Successfully stopped the exploitation?
8. Implemented the alternative design plan? 
9. Empowered a powerless group by respectful transactions to carry on without our help?
10. Made life-long friends with whom we celebrate life?
Jeff Hou
Activism is about taking action to effect change. Engaging in activism through design is therefore about putting social change in the center of design thinking and practice. More than professional services, and certainly not business as usual, activist designers are in essence engaged in a form of critical social practice, using design as a vehicle for social change. Design in this sense is both a process and an outcome: It is a process in the sense that it is politically active and socially engaging; it is an outcome in terms of actual results. 
Activism is not entirely new to landscape architecture. More than a hundred years ago, the Urban Parks Movement brought us timeless works such as the Central Park. Fast forward to the 1960s, in the face of profound environmental challenges at the time, Ian McHarg and others developed methods of ecological planning and pushed the boundary and focus of the profession. Without these early efforts of advocacy and activism, projects and methods that we take for granted today would not have existed.
Today, the world faces a new set of challenges including climate change and growing inequality in the society that exposes vulnerable communities to greater risks of social and environmental catastrophe. Meanwhile, we are also seeing a resurging interest in socially engaged design and activism. The moment for landscape architecture to re-engage with activism is here. We must seize this opportunity to reposition landscape architects as agents of social change.
Joanna Karaman
Activist practice in landscape architecture involves creating projects and finding ways for design to insert itself in larger political or environmental contexts. This means establishing an independency that allows for the proactive pursuit of complex issues, rather than awaiting others' invitations for proposals. 
In exploring these opportunities as landscape architects, we can use the design and media tools at our disposal to to deeply listen, carefully observe, and elevate voices that have not previously had a platform to be heard. As we are often working for communities outside of our own, we cannot truly advocate for action before coming to the table with an open mind and the acknowledgement of the privilege that brought us to that table in the first place. Further, we must work to identify existing assets, including working non-profit and community stakeholder groups, before jumping to any design. The image of a single designer pitching an independently developed scheme is defunct. Collaboration and clear communication are key. This includes being able to speak, write, and draw in a way that is easily understood across disciplines and by members of the public. Setting this groundwork is crucial before design can act or be "activist" in any manner. 
Additionally, truly engaging in design activism means more than just having the loudest voice in the crowd. The quieter, yet still powerful acts of uplifting new ideas, supporting existing community groups, and visioning potential scenarios in the built environment can have a lasting positive impact on people's day-to-day lives. 
Henrik Lebuhn
When we think about what makes activism different from other kinds of political participation, a couple of things come to mind: Activism is antagonistic in its content and in its form. It can only be practiced collectively and it is an expression of resistance as much as solidarity. Whether it be with our neighbors or at work, through teaching and learning, by means of civil disobedience or artistic intervention - as activists we engage directly in the struggle for a better world and we do this outside the established institutions of representative democracy such as parliaments and parties. 
In the realm of planning and design, activism can be a powerful driver to shape citizens' subjectivities, their socio-spatial and environmental relationships, their relationship to the state and to society at large - cutting across categories like public and private, work and leisure, nature and culture. But two recent trends present particular challenges:  
First, the 'smart city' debate has catapulted the idea that social problems can be tackled through technological innovation to the forefront of urbanism. This includes mistaking socio-political for technical problems, but also producing technology beyond democratic control rather then democratizing technology. Both represent dead ends for critical scholars and activists alike. 
Second, cities' recent efforts to strengthen participatory channels beyond the electoral arena have transformed the arena in which activists operate. This trend leads to new and hybrid forms of urban activism. For planners and designers, new opportunities emerge that encourage them to work closely with grassroots groups and connect the spheres of formal and informal politics in productive ways. At the same time, we need to be aware that participatory instruments are not per se designed for movement politics. They can solve specific 'problems' and mediate residents' particularistic interests in pre-formatted ways, but usually leave little space to address the underlying power inequalities at work. 
Ken Lum
Professor and Chair of Fine Arts
The language of activism in design is often employed as an accompanying justification for even the most anodyne project. Think of the many examples of unintended consequences despite good intentions such as disastrously conceived public housing projects or developments in the name of urban renewal. There is often a pattern to these disasters, a binary between the experts and for those whom expertise is applied. The first step to being truly activist is to get rid of binary thinking. Jacques Derrida famously argued in his book Writing and Difference that the entire basis of Western thought is premised on the application of space or spacing (discursive or real) to order to distinguish elements from one another resulting in the production of dualisms or binary oppositions and hierarchies. According to Derrida, is the interplay of the differentiation of hierarchized elements that produces meaning. Moreover, the meaning that is produced is constituted ideologically, one that becomes naturalized within thought itself. The first step towards a truly activist process of design work is to see one's own authority as assembled around its own dissembling of hybridized cultural traditions and inherited epistemes.  Truly activist design requires, first and foremost, the acknowledgement of one's contingency to others in the most deepest possible sense.
Ann Mullins
Can design and activism be combined to describe a new discipline for problem solving?  Are we now practicing Design as Activism or are we Activist Designers?  Activist Design has been defined as an approach to a challenging issue that finds a solution in the public realm.  Design as Activism correspondingly has been defined as producing solutions that benefit the public.  But isn't this what we as designers and policy makers have been doing?  The difference today is that our challenges are enormous; they are global, whether environmental, social, or economic.  Small, bespoke solutions are no longer viable.  We need social solutions that change behavior quickly, we need environmental solutions that will reverse climate change, and we need economic solutions that address the inequalities of the world.  
Design is a cumulative, thoughtful, reiterative process while activism implies urgency, the need for immediate results, rapid response, so in some ways the two actions are the antithesis of each other. The designer is trained in understanding needs, empathizing with people, seeking out opportunities and limits, making unexpected connections that lead to a successful project.  Trained in listening to conversations and ideas, blending them with the designer's knowledge and experience into a compelling solution to the problem.  
The activist initiates the conversation, leads the conversation, advocates for the effective solution.  He or she is vigorously supporting or opposing one side of what might be a contentious issue; asking for immediate change to a behavior or built environment where the problem has developed cumulatively, quietly and with complexity over many years.  Asking the designer to be an activist or the activist to be a designer may not be the answer.
But they do need to work together, their work can support, complement and feed off each other.  This is what we need now: the talent to design the solutions and the talent to get the solutions implemented on a global scale.
Simon Richter
Climate urgency is what pushes academics and professionals of all kinds into activism. Every discipline and institution must find its own mode of activism for responding to the climate crisis. In the Netherlands, a small but effective NGO called Urgenda (an elision of urgent and agenda) emerged from the Erasmus University of Rotterdam. Urgenda zeroes in on logjams that prevent rapid transition to sustainability and then forges the appropriate lever. Their successful "climate case" against the Dutch government sent ripples around the world. 
Adaptation and resilience are the ways in which design most responds to the urgent need for action. Mitigation? Not so much, though it should. Time is ticking for increasing numbers of cities and their vulnerable populations. How can design intervene quickly, equitably, and effectively? In my research, I'm following "Water as Leverage" (WaL), a Dutch sponsored, international design competition focused on three Asian coastal cities. It is essentially an adaptive iteration of Rebuild by Design for the Global South. The competition's Call for Action questions the aptness of existing coastal defense master plans and urges the creation of novel international, inclusive, interdisciplinary teams. These qualitatively new alliances are only possible, as Ulrich Beck, theorist of risk society, explains, if a common perception of risk—and urgency—is shared across borders, jurisdictions, disciplines, scales, and on the street. In that sense, WaL is an example of the kind of urgent collaborative and entrepreneurial design activism that just may get something done.
Andrea Roberts
As an educator and activist scholar, I empower students to contest structural racism in our field through design resistance. Design resistance research and pedagogy legitimize grassroots design and planning by helping marginalized communities' reclaim and deploy their design heritage. 
Design resistance, as a pedagogy, asks students to center heritage in their participatory planning and design processes.  In my work, this has entailed creating spaces where the memories and voices of designers (silenced by violence, Jim Crow, and enslavement) are prioritized and contemporary implications of their innovations explored. Settlement founders' descendants were innovative designers who created space for civil rights leaders to strategize at kitchen tables and to train carpenters and builders throughout the south in Rosenwald school classrooms. Among one subset, historic Black settlement founders, my research exposed a design ethos which centered cooperative stewardship of assets, homestead rehabilitation, and education—the foundations of civil society. Studying Black Texans' homestead design and rehabilitation approaches adaptive reuse and interior design practices missing from sustainable planning and architecture education. Descendants' rehabilitation processes encompass stabilizing and retrofitting ancestors' homes into future liberatory spaces for community building and organizing.
Teaching students to document these people and practices isn't just a way to memorialize old communities, but instead to resist the purposeful disremembering of Black agency and innovation prevalent in our culture, politics, and academia. By teaching future designers, how to leverage self-sufficient Black communities' design innovations, I equip students to address, at the root, the challenges— dispossession, erasure, and environmental racism—threatening community survival. 
Akira Rodriguez
I think if urban designers are truly interested in engaging activism – and likewise activists who are truly interested in engaging urban design – there is a need for both groups to listen and appreciate the variety of knowledges each side produces.  Urban designers should practice humility and listen to the ever-growing and ever-changing needs of activists.  While activism and urban design may conjure images of the open, public square in front of the municipal buildings or a green space in the middle of an urban grid, the urban designer must not have too much hubris to think these are the only needs of the activist.  Likewise, activists must trust their needs and ideas with urban designers, who, using new technologies in design and construction, are creating more adaptable, movable, sustainable, and reusable spaces and places that mimic the mobility, spatiality, and temporality of urban activism.  Activists and designers must work together as the producers of new urban spaces – with spatial production comes the ability to create new forms of power, justice, and community.  We cannot afford to reproduce the same inequalities and inequities, and we will do so unless activists and designers engage honestly and openly with one another.        
Ananya Roy
Professor + Director of the Institute on Inequality and Democracy
These are troubled times.  Trumpism, as a doctrine of white racial domination and chauvinist nationalism, is now baked into key institutions of state power in the United States.  From the legitimation of animus towards religious and racial outsiders by the Supreme Court through its recent ruling upholding Trump's travel ban to the systematic dismantling of public infrastructures of education, civil rights, and health care, social exclusion is the order of the day.  Yet, these are not new times, not even for post-Emancipation America.  From Jim Crow lynchings to present day police killings, racial violence has long been a defining feature of American modernity.
Urban planning, urban design, and architecture are often conveniently at a distance from such unpleasant topics. Steeped in white liberalism, we uphold the ideals of beauty, inclusion, and sustainability. Needless to say, this affords us a convenient amnesia regarding the role of our professions in the production of segregation.  
Thus, to engage in activism through design we must: 1. Exercise the politics of refusal: refuse to participate in the design of dispossession and displacement, including gentrification; 2. Create civil rights designing: taking a cue from civil rights lawyering, devise protocols for design professionals to be on the frontlines of protest, struggle, and resistance; 3. Make reparations: as organized disciplines and professions, take accountability for specific practices of harm, e.g. redlining, and consider, in concert with racial justice movements, what action would make amends for such violence.
Lucinda Sanders
Irrespective of professional impulse, taking action to achieve ethically motivated environmental, social, or political transformation demands consciousness, intention, and follow through.  Designers who embark on a journey of activism, design through activism and activism through design is a cyclical continuum merely differentiated by the point of entry.  Regardless of where the designer steps onto the cycle, a critical component of activism is a willingness to explore, embrace, and explicate discourse often well beyond the traditional professional boundaries of design.  In essence, through this process the designer opens up sufficiently to not only see the need for change – the impulse for activism - but seeks to deeply comprehend the systems at work that perpetuate and exacerbate the need for change.  Examining and identifying systemic failures or aberrations provides cues to gaps where entry may enhance the likelihood of operational and efficacious outcome.  The designer must be willing to engage in these broader, and often unfamiliar, systemic failures to operate as an activist – design through activism.  By doing so, the designer can understand the potential for design to cultivate and to generate change in the broader system.  When the potential is understood, the process of activist design - activism through design - can commence.  Physical design may only seep so far into the consciousness of the users if they are humans or may be invisible if the transformation is for non-human systems, suggesting it is incumbent on the designer to make those insights accessible within and well beyond the realm of design in order to continue the cycle of activism.  
Barbara Brown Wilson
Design and activism share an inherent hopefulness about what could be. Both operate under the assumption that things could be better, and that working hard towards those ends will result in substantial change. But in traditional design practice, that is where the similarities end. Activism (when it is done well) seeks to break down systemic social and environmental injustices, whereas design practices generally uphold the status quo. Design practitioners and their clients often have power and privilege, while activists work with and for those without access to power and privilege. To blend the two is challenging, because it means designers must speak truth to power about how things must change and check their own privilege and the blind spots it creates. Activism often requires skills not all designers are taught in school, such as cultural competency, peace negotiation, community organizing, knowledge of other fields (e.g. ecology or economics), deep listening, and a desire to de-center ones individual ideas toward a collaborative outcome. But it is important work because design practitioners can bring their creative spirit and their talent for visualizing complex ideas to make systemic injustices more visible, and educate those with power and privilege about the positive change in which they can participate.
Lizzie Yarina
What responsibility do designers have beyond the briefs of their clients? Design as activism begins with examining our work in the context of larger "matters of concern" (in the terms of Bruno Latour). In a Latourean framework, we must examine the larger ripple effects of this fence, that Italian marble, this client's agenda—socially, politically, economically, environmentally. Who is being served by the project, and who is being marginalized? How does a privately owned public park silence political dissent? How does a development impact downstream watersheds or bird migration pathways? Who profits from a new piece of infrastructure, and who is displaced in the process? How do our rendering entourages quietly marginalize certain groups? In a post- Albert Speer, post- AIA Trump letter environment, it is clear that there can be no hard lines around our disciplinary scope. Design is political, and ignoring these larger facets makes us complicit in perpetuating uneven geographies and power structures.
Incorporating activism into everyday design practice means recognizing that the paying client is not the only group who will be impacted by a project. Designers can work to incorporate the needs and dreams of those rendered invisible by uneven (colonial/capitalist/patriarchal) power structures, even within conventional design practice. Breaking the mold of the traditional (paying) client/architect relationship creates potential for more radical activism, be it through working for unconventional clients or using representation to change ways of seeing or reveal hidden injustices. Design activism means leveraging our skills to make sure more ways of knowing are embedded into our constructed world.